CARLAND KOREA
Company is a leader in export
cars, equipment and spare parts
to many countries of the world!
Our company is located in Seoul, South Korea.

The ratio "price/quality" is an important criterion for any consumer.
Our company follows this golden rule!
0
established over the years



Procedure for buying vehicles and equipment from Korea.
With us you can order a car without leaving your home.
Service debugged by experience,
perfect interaction scheme
You can make sure
receiving reviews from our customers
---
ORDER
We have a wide range of vehicles and equipment on our website.
Choose car you want and click on the "Make an order" button,
or contact us through the form "Contacts", where you can choose a convenient way of communication.
After send a deposit, we inspect and inform you of condition car, upon confirmation of the purchase, we reserve car for you.

Our experts will give full information, provide a report on condition of car, a detailed photos and video inventory in real time.
PRICE & CALCULATION
Prices are in our catalog FOB Korea, so they do not include freight, customs clearance and delivery to destination.
Freight cost, duty and delivery to the destination, we will inform you additionally.

With tracking system, you can follow all stages of your order.

and you are a happy car owner
Vehicle customs clearance
to all countries of the world
​WARRANTY
Your trust is the most valuable factor
Your trust is the most valuable factor We have created the best conditions for cooperation and transparent business for our partners, so many of the largest dealer companies and wholesale buyers work with us.
SEARCH
CARLAND KOREA, a self-sufficient company, is the guarantee.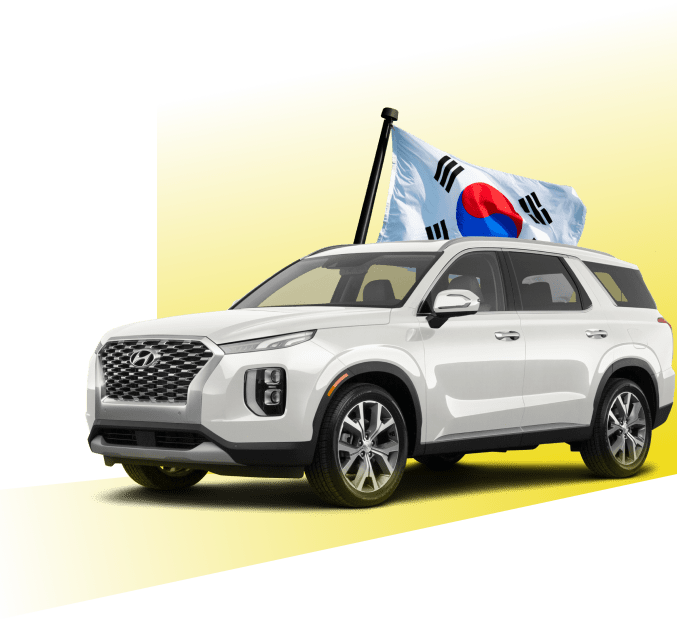 Cooperation
We invite dealers and private buyers to cooperate. If you are interested in our offer, please contact us. We will be glad to work with you.
BUY IN KOREA
If you visit Korea to buy a car, we will help you choose, buy and ship a car.

WE ARE SURE!
VISIT OUR COMPANY
CARLAND KOREA WILL BE YOUR BEST PARTNER.