Hyundai showed photos of Ioniq 6 with extremely low drag coefficient. The sedan became a serial continuation of the previously presented Prophecy concept car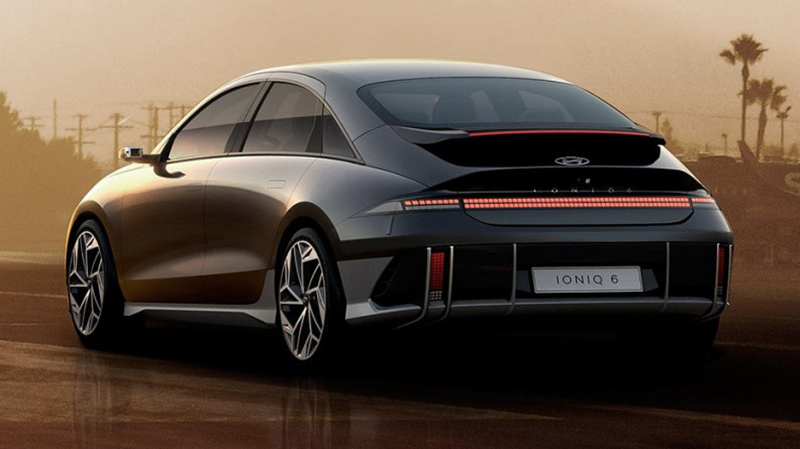 The electric car will not have a classic radiator grille, door handles will be "hidden", and compact cameras will be installed instead of side mirrors.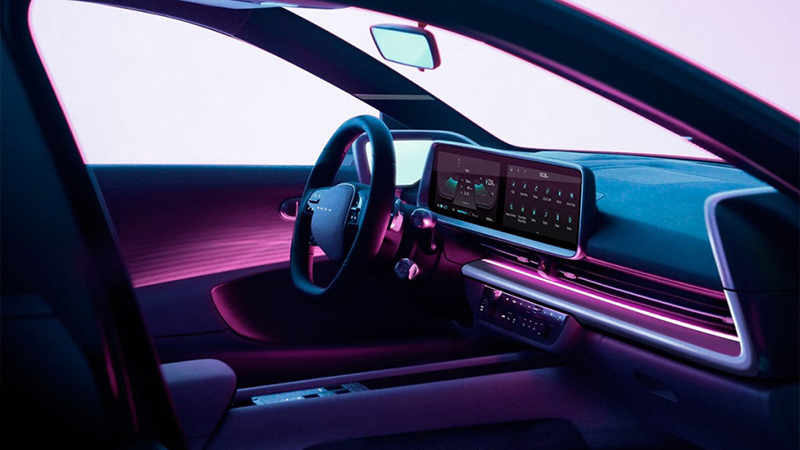 The image from the cameras will be transmitted to special monitors in the cabin. A battery with a capacity of 77.4 kWh will be placed under the floor of the car, and a twin-engine power plant will receive a power of 308 hp. and will be able to work without recharging for about 500 km (top versions are declared up to 600 km without recharging).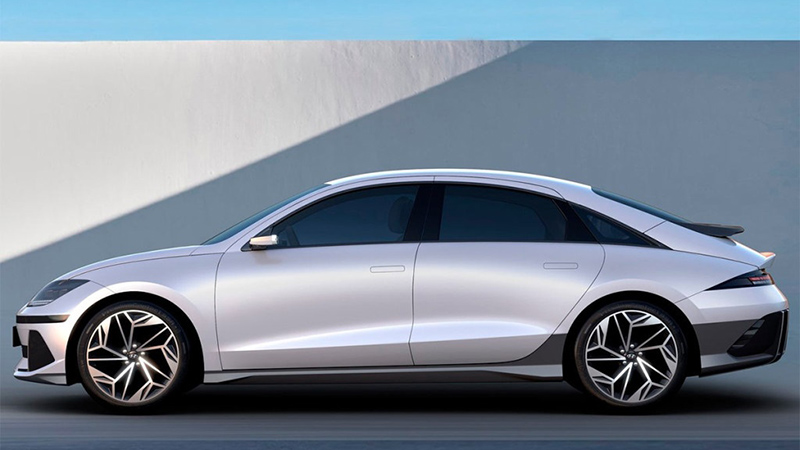 In the cabin, a single touchscreen display that combines the dashboard and multimedia system will take center stage. From the unusual - the buttons for controlling the power windows will be located on the central tunnel, and the transmission mode control selector can be found on the steering column. Interior trim will be made from environmentally friendly materials, including recycled plastic and even fishing nets. Optionally, atmospheric lighting will be available with a choice of one of 64 shades.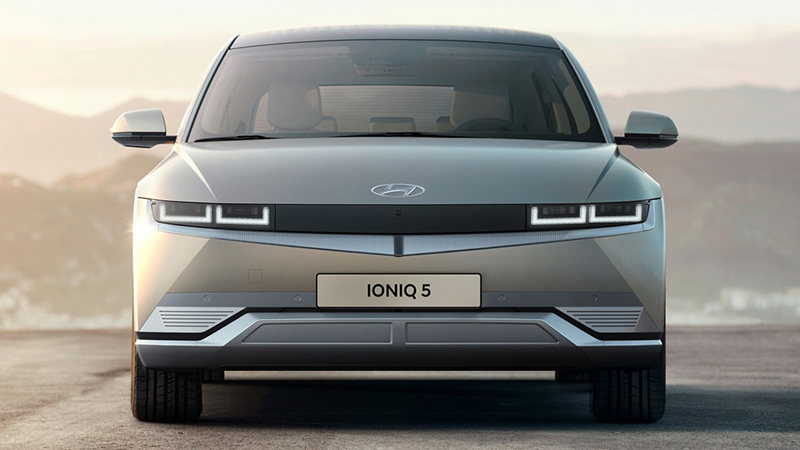 Initially, the Hyundai Ioniq 6 premiere was scheduled for this spring, but the developers encountered engineering difficulties and extended the test period. The new date for the presentation of the electric car is called 2023, the first market for the car will be South Korea. In the same period, a preview of the full-size electric crossover Ioniq 7 is being prepared, which will be comparable in size to the Hyundai Palisade.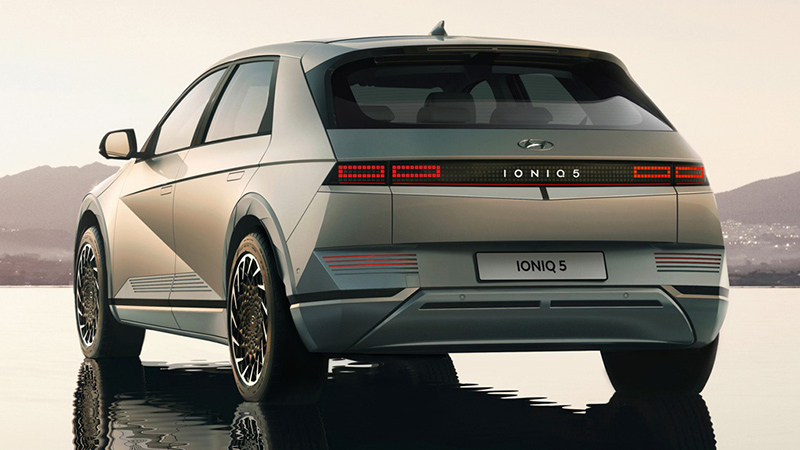 The Ioniq 5 electric car, which, like Ioniq 6, is built on the Electric-Global Modular Platform architecture with the main motor on the rear axle and a traction battery under the floor.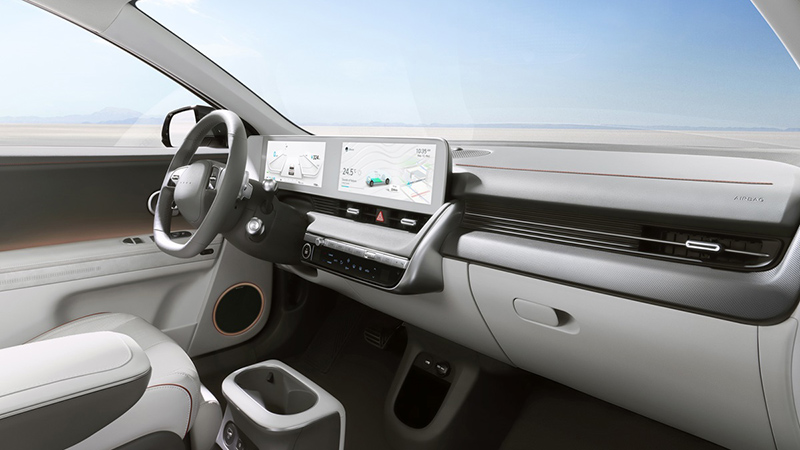 Externally, the "five" will be distinguished by "pixel" front and rear LED optics, a wide hood and retractable door handles. For convenience, charging battery ports will be located on both sides of the electric car.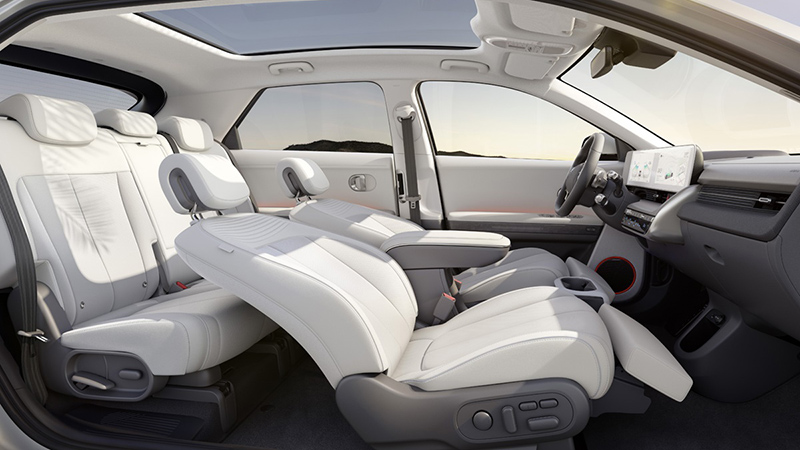 Another advantage of the new platform can be considered an absolutely flat floor in the cabin and a sliding box-armrest instead of the traditionally massive central tunnel (with the ability to exit the car from the driver's seat through the right door).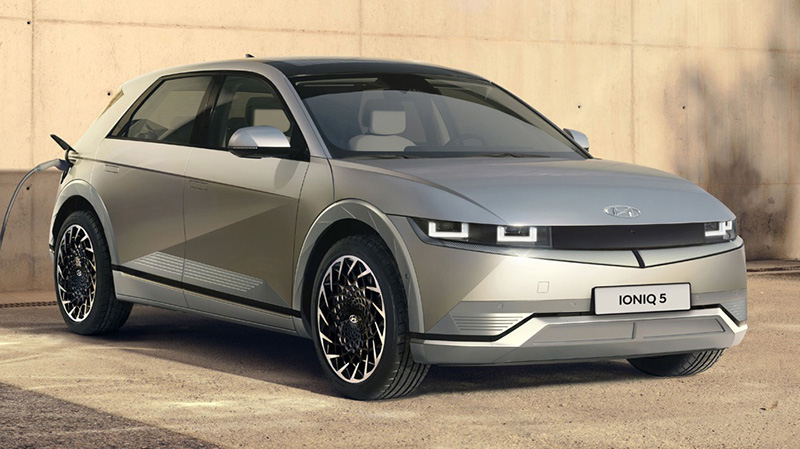 The front console will house two touch screens united by a common unit, each of which is equal to 12 inches, as well as a touch display for controlling the climate control system.
Hyundai Iconiq 5 is offered in four variations:
Standard Range with 170 hp electric motor and 58 kWh battery
Standard Range AWD with an additional electric motor and increased to 235 hp. power
Long Range with 72.6 kWh battery and 218 hp motor.
Long Range AWD with 72.6 kWh battery and two motors with a total output of 306 hp.
Previously, two configurations will be offered - Standard Range and Long Range.
Photos used: www.netcarshow.com
Choose your car! more than 200,000 vehicles from owners and car dealers in Korea