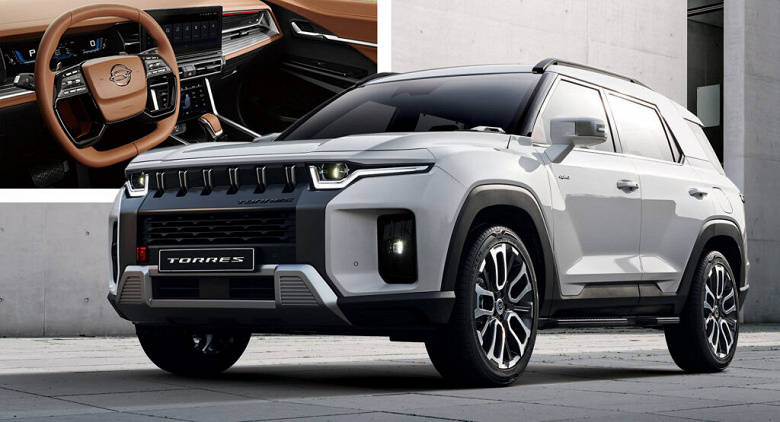 SsangYong has officially unveiled the new Torres crossover, which was named after the Chilean national park Torres del Paine. When compared with the well-known Rexton frame SUV, the Torres seems to be a car from a completely different manufacturer. The changes are enormous, both outside and inside.
SsangYong Torres received a brutal design, massive bumpers, a raised hood, a rectangular grille and narrowed, full LED headlights and daytime running lights. The car received a black plastic body kit around the perimeter, black roof rails and a large trunk, the volume of which ranges from 703 to 1622 liters, depending on the rear row of seats.
The trunk lid opens up, although the location of the handle makes it look like a door that opens sideways.
The interior turned out to be very rich, inside there is a 12.3-inch touch screen, a fully touch-sensitive climate control unit and a digital instrument panel.
The car has a 1.5-liter turbocharged engine with 170 hp, which works in conjunction with the classic Aisin six-speed automatic and all-wheel drive. The manufacturer has already promised to release an all-electric version.
Sales will start in July.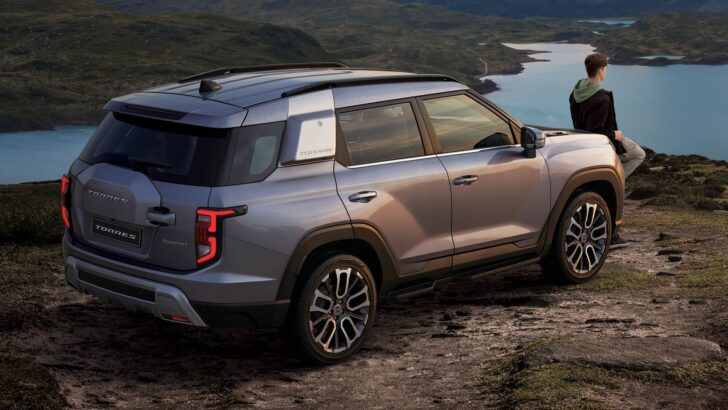 Choose your car! more than 200,000 vehicles from owners and car dealers in Korea